Discover more from Adventures of Bad Hijabi
Oh hai. I'm disimpacting my brain.
Eye candy for you before we get started with the adult stuff. If you get bleary-brained reading this account just scroll up here and look at the pretty eye candy.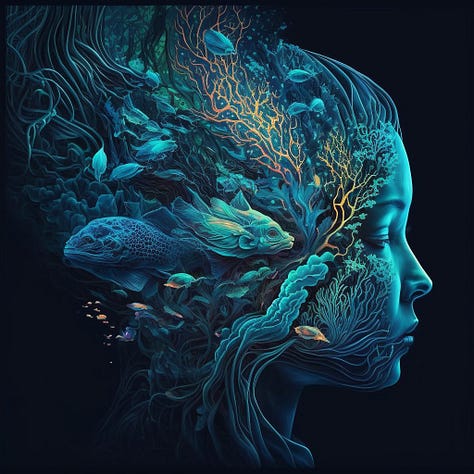 The question driving the work we do here at Adventures of Bad Hijabi is how did we get here? We want the modern origin story of extremism + anti-Jewish hatred in the Muslim world. We want to know the names + places + events + dates — the evolution of the ideas that shape the behaviour we live with today. Today, you know that fcukd up place in time where hoomans of the general public care more about the burning of a Qur'an than they do about the Palestinian Authority's Pay to Slay policy which financially incentivises the Palestinian killing of Israelis.
:: the world is a deliberate collective hyper-masculine d1ckbag of exquisite proportions ::
Montblanc pen company gave the father of modern jihad1 his own fancy fountain pen. Twice. Max has the 4810 Limited Edition (price on request) and also the 888 Limited Edition (runs for around $10k). We just gonna pretend that the bloke who laid the groundwork for modern Islamist terrorism deserves his own ridiculous-thousands of dollars-priced pens. We love fairy tales and hero myths so we will gush when we read this horsesh1t description of our man, whom T.E. Lawrence, also an imperial archeologist + Arabist, said had written the best book about the Bedouin peoples.
Montblanc's 2009 Patron of the Arts series pays tribute to the ancient historian and archaeologist Max Freiherr von Oppenheim (1860 -1946). Heir to the famous German banking family' Oppenheim abandoned his diplomatic career and financed his own excavations at Tell-Halaf in northern Syria from 1911-13, and again in 1929. Amassing a large personal collection in the process, he founded the "Max Freiherr von Oppenheim Stiftung" which today supports continuing archaeological research work and conservation of the near eastern culture and its legacy. His spirit of discovery is brought to life in every detail of this elegant limited edition fountain pen. The gold-plated rings echo motifs found on the main entrance to Tell-Halaf – Oppenheim's most important exploration.

— description of the 4810 Limited Edition Fountain Pen
And now for our main feature.
Hajj Kaiser Wilhelm II sought a place in the sun for Germany and he received help from his friend Max von Oppenheim, who worked diligently to develop a propaganda machine for the creation of a grass roots system on the ground for waging jihad—the effects of which we still see today. Oppenheim founded the Middle Eastern spy operations in Berlin, known as Nachrichtenstelle fur den Orient, through which he established system of local networks to funnel pamphlets promoting jihad against Britain + all European colonial powers with a presence in the M/E. Von Oppenheim established propaganda bases throughout the empire, the main ones being in Medina, Jaffa, Jerusalem, Cairo, Baghdad, Karbala + Najaf.
It took a team of 300 PR people to create a rage farming network, and von Oppenheim's included Young Turk activist Munis Tekin Alp as well as Shakib Arslan2, who arrived in Berlin in 1921, and Abd al-Aziz Jawish, an Egyptian nationalist. Sheikh Salih, a personal friend of Enver Pasha and a member of Oppenheim's team, travelled to Berlin to promote the jihad in the German Muslim community. Did the Kaiser Reich play a role in the Ottoman genocide of Armenians? Well, yes, according to historians such as Jonathan Freedman + Wolfgang Schwanitz. Oppenheim wrote the document in conjunction with the Young Turks. The Sultan acted as a puppet.
On 11 November, when the Ottoman Empire officially entered the war, a CUP circular declared that the Muslims had to be liberated from the infidels … [using] both Islamist and radical völkisch language … Orientalists in the service of the German Foreign Office contributed to the ideological polarization by fabricating holy war propaganda. Max von Oppenheim, the author of a seminal memorandum entitled Revolutionizing the Islamic Possessions of our Enemies, dated October 1914, used highly derogatory language when speaking of the Armenians and other Oriental Christians.3
Oppenheim, known as The Kaiser's Spy, tapped into a disenfranchised populace living under oppressive antiquated imperial rule. He tapped into a populace under the spell of divine command, one in which religion still deeply fuelled politics. The Nachrichtenstelle fur den Orient (NfO) printed Al-Dschihad for Muslim POWs who had served for Entente powers. In the absence of printing technology, the NfO provided the propaganda newspaper in handwritten form—Arabic + Russian + Tatar amongst other languages—every two weeks. The Germans established the POW camps complete with mosque, near the town of Zossen as a kind of terrorist training camp for Muslim POWs. Having mosques enables Islamist clerics to themselves participate in the radicalisation process.
Firebrand preaching in the mosque encouraged jihad against the infidels. The Sultan's declaration came in the form of a detailed pamphlet, based on von Oppenheim's documents, written in a fanatical and hateful tone: The killing of infidels who rule over Islam has become a sacred duty, whether you do it secretly or openly, as the Koran has decreed: 'Take them and kill them whenever you find them. Behold we have delivered them unto your hands and given you supreme power over them.'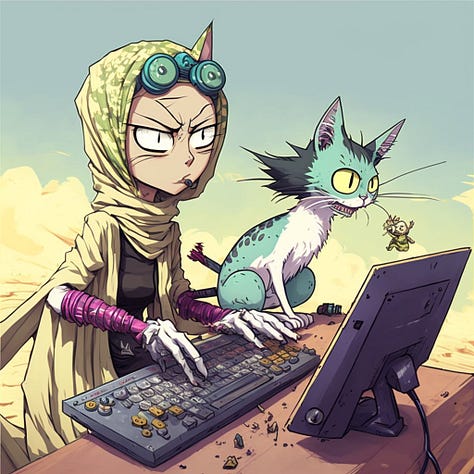 The Sultan's proclamation gives a threefold instruction:
for individual believers to wage war against infidels in deeds of killing and carnage

for a collective war in which believers form secret terror gangs and target + kill infidels (ie non-Muslims)

for organised terror campaigns by trained militias.
Meeting with local tribal leaders and providing plenty of bribe money as well as arms, setting up propaganda centres, recruiting agents together helped established a solid network. Within Ottoman lands propaganda aimed to give an impression of a strong Ottoman—German alliance in comparison to the Entente powers. Beyond the Ottoman borders—in Afghanistan, Egypt, Persia—propaganda aimed to foment + foster uprisings. Hilmi subsidised Arslan, a prolific writer, in his newspaper endeavours. Together they seized the Muslim community and established an Islam Institute in Berlin with funds from al-Husayni.
Oppenheim's 1914 Memorandum Concerning the Fomenting of Revolutions in the Islamic Territories of Our Enemies provided the blueprint for global jihad. Some historians and scholars disagree about impact von Oppenheim had because of his failure to achieve victory for his country. However, I would argue that Oppenheim did achieve his aim of disruption and distabilisation. Schwanitz has shown that von Oppenheim's conception of jihad indeed had profound global implications—noting an explosion from a dozen terror organisations in the 1940s to 1800+ in present day. Together with al-Husayni's own propaganda machinery and Arslan's idea that Muslims can reverse their decline by adopting Western technology whilst rejecting "its values and instead revive Islamism as the way to govern state and society", they created the perfect environment for the growth of extremism (Rubin + Schwanitz, p. 81). In her dissertation4, Eva Maria Hexamer judged it an attempt of German imperialism to abuse "the nationalism of suppressed peoples for its own ends." I agree with Hexamer, and I think this brand of imperialism far worst than what the British did—intention = everything.
Adventures of Bad Hijabi is a reader-supported publication. To receive new posts and support my work, consider becoming a free or paid subscriber.
1
Von Oppenheim did not invent the concept of jihad, which had become a concern for Disraeli as early as 1876. What Oppenheim did do was conceive of jihad as a weapon of mass destruction against the British, French + Russians—Germany's enemies at the time.
2
Arslan would later work with Hajj Amin during they Nazi period and together with Khedeve Abbas Hilmi, these 3 would be known as the architects of the International Islamist movement.