Discover more from Adventures of Bad Hijabi
Oh hai. I'm disimpacting my brain.
The authors of the 2015 U.S. Transgender Survey said: "It is not appropriate to generalize the findings in this study to all transgender people." — Reuters 6.10.2022
WPATH didn't get that memo, it seems.
---
The Chapter opens by acknowledging the high incidence of mental illness in the transgender and gender diverse population relative to the general population and attributes this to complex trauma, stigma, and discrimination. WPATH asserts transgender identity is not a mental illness and also asserts that medically necessary gender affirming care reduces psychiatric symptomology (untrue) as well as minority stress. Interestingly the document acknowledges the problems of generalising the results of studies to the whole of the transgender population and does just that throughout with claims that gender affirming care reduces suicidal ideation and other psychiatric symptomology.
Why does an identity need medical care if it isn't a mental illness?
The study by Grannis et al given as evidence that gender affirming care reduces psychiatric symptoms involved 19 female children who received testosterone and 23 which did not and comparatively the testosterone group reported a reduction in anxiety and depression, so called internalised symptoms of their transgender identity. The study by Aldridge et al shows a very weak improvement in psychiatric symptomology in response to gender affirming hormones for 178 individuals over an 18 month period.
We have no way of knowing the clinical situation in the USA (or Canada), since WPATH has not considered the data from gender clinics to evaluate treatment modality outcomes and determine the actual efficacy of gender affirming care. WPATH is not a serious clinical organisation with serves the wellbeing of individuals, but rather, the world HQ of a body modification and self hatred cult and it glorifies invasive medical procedures + treatments as a means to self-actualisation. Meaning WPATH only cares about gender affirming care + not actual human beings.
When I look at the literature on transgender identity I see an identity created from the pathologisation of trauma responses and a distortion of emotional dysregulation. I see an identity created from the interoceptive challenges that comes with autism. I see a modern day redux of hysteria and an identity that's arisen out of celebrity culture and exposure to porn and the normalisation of sexual fetish and their conflation with being gay.
There really is no valid and reliable evidence that supports chemical castration, hysterectomy, orchiectomy, mastectomy, and cross sex hormone as an effective and safe treatment for psychological distress or any mental illness (DSM) diagnosis. In the case of children, removing sexual function and reproductive capacity to relieve emotional distress seems irresponsible and cruel. It promises an unattainable outcome, absolutely the opposite of affirmation.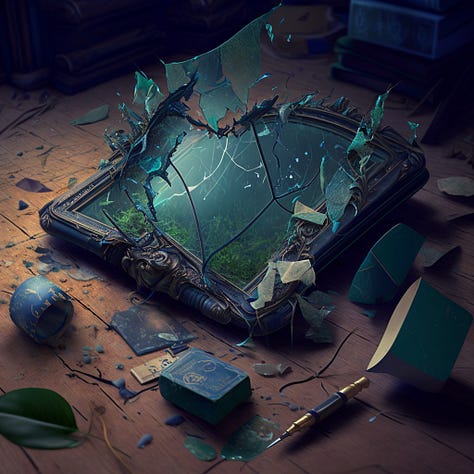 Here's my smart-ass translation of and thoughts about each recommendation. Scroll up for graphic with the actual recommendations.
—Statement 18.1—
"We really need to have a semblance of informed consent so the floridly psychotic or otherwise mentally incapacitated person needs to be deemed able to consent to treatment."
Yeah. We just want to set people on the gender affirming treatment path. We don't care about psychiatric comorbidities we're pretty sure invasive gender affirming care will fix what's wrong. And if not, oh well. You're affirmed.
The recurring theme for me throughout this chapter remains the obvious psychological origin of this phenomenon. Activists have cultivated a culture of education and psychology that reinforces discomfort in ones own body and created an identity out of this discomfort — encouraging a distorted form of self indulgence, which reduces nervous system resilience a capacity. Gender Affirming Care affirms a fundamental disconnect with the self via a lobotomising of the endocrine system. It strikes me foolishly + primitively dualistic.
—Statement 18.2—
"We really need trans and gender diverse people seeking invasive treatment to be mentally stable enough to carry out the post operative care and follow up visits."
Because cha-ching—gender affirming care patients are money baby and we need fresh bodies to transform. We don't care about differential diagnoses we want to increase membership to the gender affirmed cult.
You will be saved.
I have to ask about the clinical wisdom of consider profoundly complex surgery such as any of the genital mutilation surgeries or hysterectomy or mastectomy when the individual struggles with substance abuse or significant mental illness that would compromise postoperative care. Um, dude surgery imposes trauma of its own, it results in loss of body parts and body integrity perception issues. Such profound and invasive treatment as necessitated by Gender Affirming Care seems inappropriate for anyone with a significant mental health challenge like addiction or significant negative symptomology.
—Statement 18.3—
"Psychiatric comorbidities necessitate an assessment to determine the impact on planning for affirming surgery."
Oh but surgery can relieve psychiatric distress tho. We really only care about affirming gender care everything else is irrelevant and collateral.
We are Gender Affirmation. You will be assimilated. Resistance is futile.
Given that no significant improvement in emotional or psychological wellness happens as a result of Gender Affirming Care, it seems irresponsible and abusive to prioritise an elective cosmetic treatment regime in an individual with serious comorbidities. Again, I have never seen a surgery that relieved psychological distress unless it was excision of a malignancy. This is not clinical science it's a cult of Mengelian Body Manipulation.
—Statement 18.4—
"Patients undergoing genital mutilation gender affirming surgery may need psychosocial supports in the perioperative period."
We will go to any lengths at all to see to it that mutilating surgeries happen. Addressing any barrier the individual faces, including electrolysis and housing, seems quite sound. However, how come only male humans get the special treatment of affirmation via electrolysis and female humans with hirsutism do not get that same affirmation? It seems like we want to promote the appearance-drive transformation to the opposite sex as the panacea and bring about utopia.
—Statement 18.5—
"Tobacco and nicotine are haram for trans and gender diverse people seeking invasive gender affirming care."
Preparing for surgical care entails smoking cessation - this is the only sound medical advice in this chapter. However, we are talking about an individual struggling with emotional and psychological distress who needs to receive suicide prophylaxis — this is the premise that WPATH promotes — so introducing more psychological distress in order to prepare a patient for suicide prophylaxis seems quite unhelpful. When we favour a treatment modality over the wellbeing of the individual then we end up with distortions like this.
—Statement 18.6—
"Cross hormones take priority at all times in medical treatment including psychiatric and substance use inpatient units."
Hormones have significant adverse side effects and they impact mood and behaviour shhhh we won't talk about this it's not affirming. Even when there's a DVT risk pre surgery hormones are the rule and should always be given. We won't talk about Turing that's transphobic. Instead we will suggest that hormones are always good and positive and uplifting and affirming and they are a suicide prophylaxis. We know better than inpatient and ER docs. Affirming is everything.
—Statement 18.7—
"Pronouns and practical details about the persons "authentic" identity take precedence over all else in an inpatient or residential care setting."
Everyone everywhere must forcibly agree to comply to the identity demands of the trans person because the trans person will kill themselves if they don't get their way in social situations. Not being allowed to use the opposite sex bathroom will increase the risk of suicide.
The trans person is always more equal than the other inpatients. That's affirming. We don't care about non trans inpatients they aren't affirmed. Everyone everywhere must submit to the demands of the individual's new identity without question and at the cost of their own boundaries and rights or they will kill themselves is essentially the narrative they try to present. The fixation with suicide persists and frankly it smacks of a cult. Boundaries, not the erosion of boundaries, create safety and foster connection with self and others.
—Statement 18.8—
"We recommend gender health professionals stress to trans and gender diverse patients that families who aren't accepting of their new identity are transphobic and encourage patients to only surround themselves with people who affirm their new gender identity."
Surrounding yourself with people who won't challenge you honestly and who will instead tell you affirming things about your new "authentic" self is most important and health care providers should do everything they can to create an affirming bubble around the trans person. Echo chambers increase emotional and intellectual fragility and they reduce capacity to tolerate discomfort. Never being challenged or told no does not help a person growth stronger and more confident. It creates limit testing behaviour and it rewards the repeated violation of boundaries.
—Statement 18.9—
"We don't recommend mandatory non invasive therapy prior to initiating invasive, ie medical, gender affirming therapy."
Invasive medical treatment that affirms the new identity is optimal to non invasive psychological therapy which enhances self acceptance and improves resilience in adverse environments. We don't want trans and gender diverse people to have resilience we only want affirmation. WPATH really does not want to provide patients with any opportunity to get off of the medical gender affirming care assembly line. Again, we are dealing with a body modification cult and not serious medical professionals.
—Statement 18.10—
"We don't recommend therapy aimed at making people comfortable in their bodies."
Therapy aimed at making people comfortable in their bodies could cause harm such as — depression, suicidal ideation, lower educational attainment and lower income levels. Yes being treated to be comfortable with your body is literal abuse and it's not recommended. This flies in the face of leading trauma clinicians who have developed valid and reliable clinical areas that help individuals feel at home inside their bodies — Peter Levine, Bessel van Der kolk, Stephen Porges all have developed areas of clinical science that give us knowledge of neurophysiology to help is achieve nervous system and emotional regulation.
Adventures of Bad Hijabi is a reader-supported publication. To receive new posts and support my work, consider becoming a free or paid subscriber.