Discover more from Adventures of Bad Hijabi
Oh hai. I'm disimpacting my brain.
Week 7 :: 2023
Adventures with Bad Hijabi Woche im Rückblick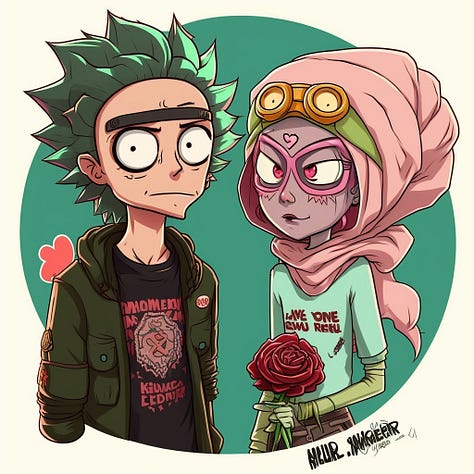 Adjusting to empty nesting has felt weird and cool. No longer being the thing for some other growing hooman who has no sense of boundaries has a transformative effect. This is all growing hoomans by the way, it is the nature of children to not have boundaries, that is why we are parents, to teach them. Damn that's difficult because it means living with being misunderstood and maybe they hate you so you can fully love them. It is the way of humanity. It a right of passage. I remember. And the memory is how I feel my mother every fcuking day. You don't realise how much motherhood made you a currency until you have packed up your last one and sent them off into the world, not expecting them to look back. I don't feel like I did anything, just love and that was easy. I feel like kids teach parents and we never fcuking talk about just how much they teach us and shape us and smoothe us.
I think too many parents have an emotional dependence on their children and I tried hard not to be that mum and maybe that made me distant at times. To carry the joy and purpose for your mother feels like a very giant and lonely task and I am blessed to be that for my mother however I would not place that burden on my children. I would rather push them out of the nest and have them live their best life.
I find I have to divide my attention and so that means scaling down my expectations for this publication. I have build a solid foundation and direction. There is a lot to think about and read through already in the quest to figure out the origins of current day Muslim thought. So I think this could well be a topic itinerary for the foreseeable future. The British Fascists are on decks, itching to be in a story I tell here. Soon, very soon. These things sometimes can't be rushed.
The itinerary for this year so far — British Fascists | The British League Palestine Branch + the Arab bombing of the Ben Yehuda Street (Jewish) business district in Jerusalem | Gertrude Bell | The Balfour Declaration | the fateful appointment of the Grand Mufti in 1921 | Muslim Brotherhood | Anti-Jewish Pogroms + anti-semitism in Europe | Jews in the Ottoman world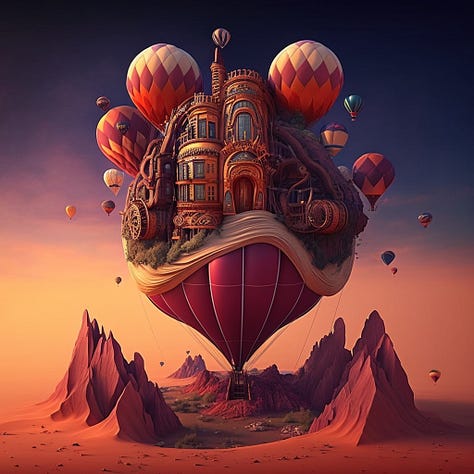 ---
This content belongs to humanity, going forward we aren't ever going to paywall this stuff, we want to reach as many readers as possible. We are reader supported, so if you can, please donate to our research and work. If you cannot donate then please share this publication widely to spread awareness.
---
I'll recap the week, in case you blinked and missed anything. Please do read, like, and share the sh1t out of this stuff if it resonates with you. We are still diving deep into the research and making some important linkages.
On Monday I shared Unrecovery, a essay I wrote several years ago about the narcissism and spiritual abuse rampant in the addiction recovery community.
I sometimes ask myself, could he have lived if recovery had been about our healing together, rather than validating saviours and the organizations they serve? I believe we could have saved our marriage had the help been available in the form and at the time we needed. The problem with being a vulnerable and marginalised person and asking others for help is you are giving them control over your existence — essentially they get to decide how to help you, and help typically becomes a messianic project centred around themselves. Everyone is an expert when you are the wretched one, and your experience counts for nothing.

When you feel desperate and unworthy of yourself you will hand over your life to well dressed Jesus people with giant egos and a messiah complex — you will do anything to survive. I sucked the devil's dick to survive, how bad could it be, fellating the Jesus people?When I look back, I can see going to the recovery house as an act of self abandonment in a lengthy series of acts of self-abandonment. I spent several years in a state of perpetual drowning — everything I did; every rash, impulsive, unwise, egocentric decision I made; every betrayal I committed, every act of self sabotage and self harm I inflicted upon myself, was a floatation device, a life raft, I thing I crafted to stay alive. Like Forrest Gump, I kept on running. Also like Forrest Gump, wherever I went, there I was.
With Tuesday's post, I dropped you a sweet valentine made by Midjourney and I.
In Wednesday's post, I shared an essay written by Safi Kaskas and myself on Justice as a Qur'anic value.
Muslims in American stand at a crossroads. As we come to terms the American end to the war in Afghanistan, and its complete military withdrawal in that country, as we face the ugly truths revealed, as we address the continued devastation of the war on terror that still exists in the MENA region and Central Asia, as we grapple with the unfortunate reality that the war on terror triggered a viral spread of terrorism and fuelled fundamentalism—how do Muslims change the American and overall western perception of Muslims and Islam? Through the Qur'an. 

Changing the perception of Islam in the west will require education about the common essence of all Abrahamic religions, as well as credible demonstration of this essence in practice.  Muslims, Christians, Jews and others must join in solidarity to rehabilitate the role of religion in the world, in both essence and practice, by providing a new paradigm of faith-based, compassionate justice for public policy guidance at all levels of governance and on the world stage, as well as a resource for people to turn to in the struggles of their existence and to guide their daily lives. In this essay we will present Islam as a blueprint for justice in a contemporary cultural framework—one Americans can relate to and understand. 
On Saturday I imagined the world as a hot air balloon.
---
I am honing my coaching message, still part of seeing the familiar with fresh eyes. Seeing the power of mindset. Seeing how I can mould and spice a familiar concept to serve it to certain others. Example: Self-compassion sounds stodgy, academic, pedantic and frumpy. So does Emotional Intelligence. EI sounds pedantic and muppet as fcuk, TBH. The SEL/DEI crowd are killing that vibe for me. I like compassion, however it limits my audience reach.
Mindset. Mindset is punk as fcuk. The Asshole Inside My Head is going to take me places because I have figured out how to leverage my weirdness. Ir's okay to be different as long as you are good at it, Martin once told our son Logan. That was a very good day moment and an invaluable piece of advice.
So posts here won't be daily, they will be shorter and more succinct and I will spread out the history lesson quite a bit more. I'm going to do launch something related to The Asshole Inside My Head soon, stay tuned. Also Safi gave 12 lectures and so far I have only written one paper, there are 11 more to go. So, lots of good things to come, in time, because I am just me. And I do need to sleep haha.
Bad Hijabi lives in Vancouver where it is now too expensive to be alive we really appreciate your support as a paid subscriber.