Discover more from Adventures of Bad Hijabi
Oh hai. I'm disimpacting my brain.
Week 6 :: 2023
Adventures with Bad Hijabi Woche im Rückblick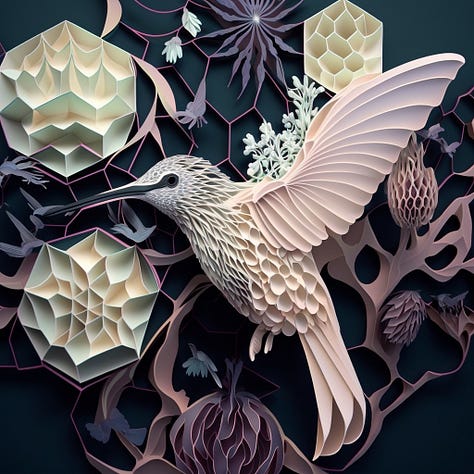 I said a lot last Sunday. I feel quite tired with low energy and have little to say and a lot incubating about everything all at once. I expanded The Ministry of No Circle expanded to 10 weeks because it just occurred to me Ramadan immediately follows lent. Lots of stuff is happening in present day that related to my work here so I needed to write about that and it has distracted me a bit from the history.
Coming soon to 'Adventures'— British Fascists | The British League Palestine Branch + the Arab bombing of the Ben Yehuda Street (Jewish) business district in Jerusalem | Gertrude Bell | The Balfour Declaration | the fateful appointment of the Grand Mufti in 1921 | Muslim Brotherhood | Anti-Jewish Pogroms + anti-semitism in Europe | Jews in the Ottoman world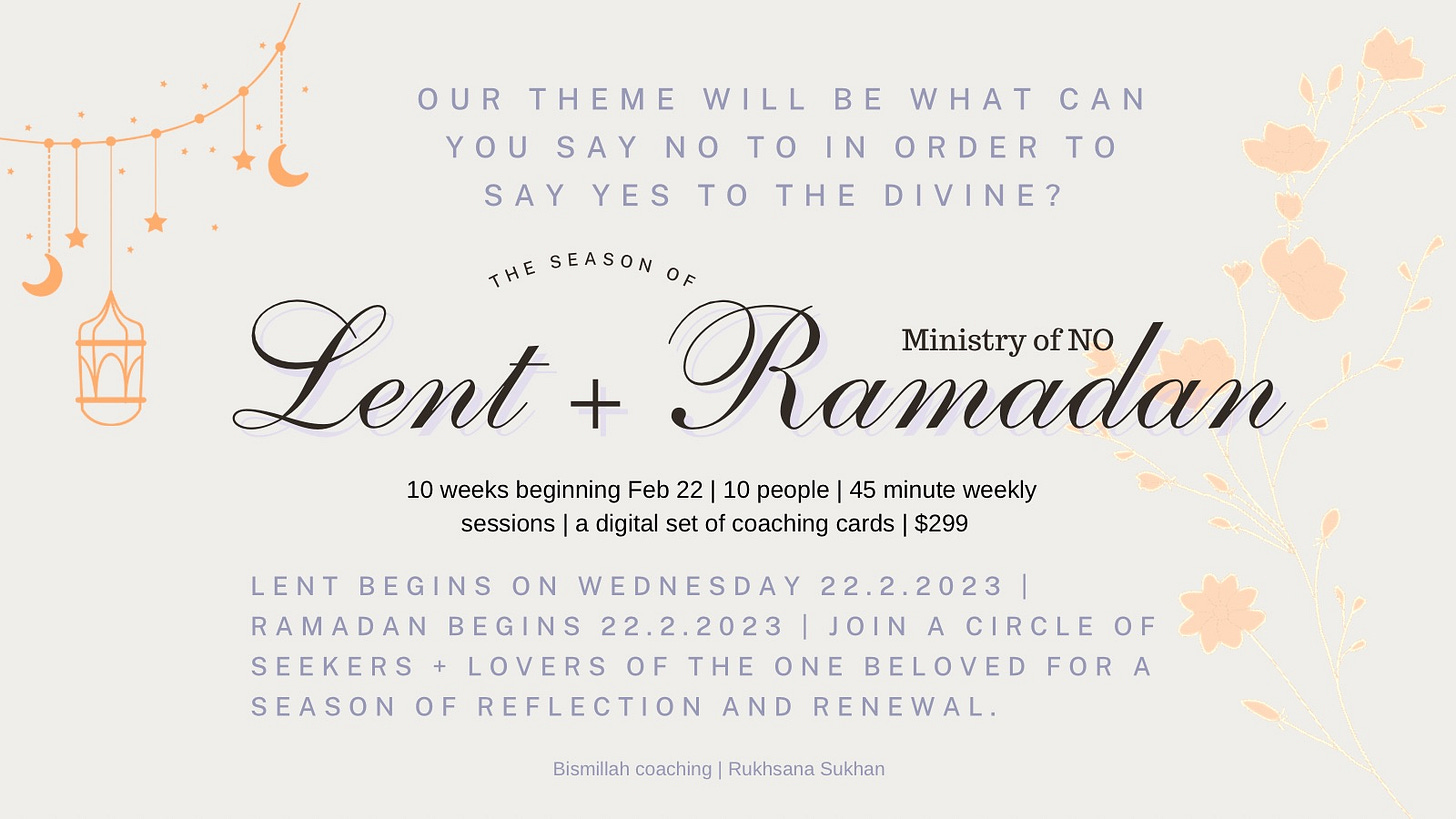 ---
This content belongs to humanity, going forward we aren't ever going to paywall this stuff, we want to reach as many readers as possible. We are reader supported, so if you can, please donate to our research and work. If you cannot donate then please share this publication widely to spread awareness.
---
I'll recap the week, in case you blinked and missed anything. Please do read, like, and share the sh1t out of this stuff if it resonates with you. We are still diving deep into the research and making some important linkages.
On Monday my hero re-emerged from his recovery. No words, just go see for yourself what a fcuking boss that man is.
With Tuesday's post, I wrote about the creep factor of the Ayatollah.
To clarify—I hate having my hair uncovered, I feel bare and exposed and I don't like thinking of how does my hair look too much—the headscarf or turban removes the burden of that mind noise from my heart and enables me to achieve a modicum of nervous system calm.

Still, the rage I feel from the righteous anger that floods me when I look at these photographs and contemplate what it means for these little girls, also injects chaos into my mind. I'm not crazy about the inevitable + well meaning championing and yet I think it's important to recognise that I did this thing, not because I'm a needy b1tch who wants everyone to give me a ribbon, because I'm a fierce compassion warrior who wants others to pay attention and see the familiar in a new light, know they can do this too. I would stand beside them when the backlash starts, which is exactly why more of us need to fully exercise the choice, too take back our modesty practise from the d1cktopians.

The Dina Torkio Saga tell us all that hijab as the mainstream Muslim world promotes it is NOT about spiritual modesty, rather a political statement about women as a currency and women bearing the burden of hyper masculinity.
In Wednesday's post, I reminded you of the history surrounding the fall of the Ottoman Empire. I provided a list of 23 points from a previous long read.
So, after the Ottoman Empire collapsed and The League of Nations appointed the British to rule the lands of the dead empire—what did happen? Let's review some of that history to remind ourselves how we got to the present.

Partitioning of the MENA region — the French Mandate for Syria + Lebanon, the British Mandate for Iraq, the British Mandate for Palestine = Mandatory Palestine + Transjordan, Kingdom of Hejaz (precursor to KSA), Kingdom of Yemen, British Protectorates of Kuwait, Bahrain, Qatar.

Hussein bin Ali of Hejaz, Emir of Mecca and leader of an Arab revolt against the Ottoman Empire, declares himself king of Arabs in 1916, refuses to sign the Versailles Treaty and the British-allied Sauds defeat him and annex his territory in 1925. The Palestinian flag we know of today was designed for the Arab Revolt of 1916 against the Ottoman Turks.

From 1889 to 1926 the Committee of Union + Progress ruled the Ottoman Empire as a one party state and carried out several campaigns of ethnic cleansing—Armenian, Greek, Assyrian.
On Thursday I reviewed some more history, because I think repeating important facts is how readers learn what is important.
A review of some basic facts that I have written about before. This stiff is important and so worth repeating. Also I had a big nap when I should have been writing.

The fact that the British Empire outlived the Ottoman empire doesn't mean that the British had anything substantial to do with the collapse of the Ottomans. Even a brief glance at history will show that the Ottoman Empire imploded, and that it collapsed on its own political instability that rendered it unable to rule, not any European Boogeyman.

The Arab leadership absolutely sympathised AND collaborated with the Nazi regime. Yes, the whole world did when we blocked Jewish immigration and caused more Jewish people to go to their deaths because they could not escape the genocidal regime. More than that, Arab leadership helped disseminate Goebbels propaganda to Egypt + North Africa—that's complicity. In the post WW2 era Nasser welcomed many Nazis into Egypt and allowed them to influence policy and manipulate information dissemination and shape security/police training, including the Palestinian liberation movement.
On Friday, I provided you with the schematics for a cat, only it's written in a language no one understands but the ai hahaha.
On Saturday, I dropped another Adventures of Bad Hijabi Comic weekly serial. Adventures in Menopause.
Okay. I'm going to say I don't care. It's a joke, get over it. I'm taking the piss on purpose because I think it's silly the way the entire world is losing it's sh1t going gaga over a movement that, at its core harms men because it protects hyper-masculinity and gate-keeps masculinity, whilst simultaneously reminding female people that we only exist as currency for humanity and not for any intrinsic worth we have as human beings.

Something too sacred to be mocked must absolutely have the sh1t mocked out of it.

The United States of WTF handed Afghanistan back to the Taliban, who has implemented a policy which amounts to genocide of female people. Yes, please can the Americans free all women everywhere like they fcuking freed the women of Afghanistan, who are now living a life of hell on earth? Meanwhile, at home the lovely American regime has decided that the new feminism requires the state to allow rapists and other danger male convicts to identify as women to get themselves to serve their prison sentence in female prison. I have to be that b1tch who asks — what is the point now?
---
Today I read about an Israeli rescue team in Türkiye that had to go home despite doing the rescue work because threats to their safety were too much. Yes, there are extremists that worship themselves so much they would endanger a rescue effort to promote their hatred of Jews and Israelis.
I am fcuking sick of the Muslim hatred of Jews. We need some widespread education on antisemitic tropes.
Bad Hijabi lives in Vancouver where it is now too expensive to be alive we really appreciate your support as a paid subscriber.