Discover more from Adventures of Bad Hijabi
Oh hai. I'm disimpacting my brain.
Week 4 :: 2023
Adventures with Bad Hijabi Woche im Rückblick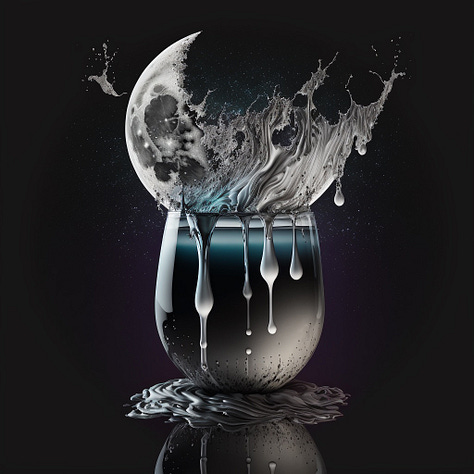 Can you believe we have already passed through the first month of 2023?
What have you accomplished in these first month the brand new year?
I began a 12-month Spiritual Literacy Certification Program this weekend and I learned that 6 hours of Zoom meetings for two days in a row is beyond my limit.
Perhaps the link between self compassion and extremism doesn't seem clear to some people—that's why this isn't your work, that's why it's my work, because there is a connection and I can see it. Every moment leads to this one. Existence is solitary and this is mine. It isn't for anyone to understand or approve. I really feel like we are at the juncture in this existence where western Muslims have a duty to pull our heads from our ass and fight Islamist extremism/radical Islam with everything we can muster. Freedom comes at the cost of responsibility. Watching the Iranian regime collapse, watching the IRGC try to come for Masih Alinejad — it's clear to me that it's up to us because we can and those living in Islamic Regime countries cannot.
The appointment of Amira brings to a head the seriousness of this creep factor of radical Islam moving into our society. Researching the history, I now know that the propaganda machine for spreading radical Islam was grass roots groups and local clerics and their mosques. So, the complaints about the CRA charity audits and then the invocation of Islamophobia followed by the appointment of an Islamist PR person who worked for the charity formerly known as CAIR.CAN—yeah that alarms me enough to think this work deserves my attention.
I don't see how self compassion can be had without understand radicalism. I don't see how emotional intelligence can be addressed without understanding + acknowledging extremism. Maybe some of you don't know that I have been in the dregs of society—I kicked a cocaine addiction and I understand the neuro-physiology of compulsion, of rage brain, of PTSD, of the distortions that fuel extremism. Maybe you don't know that I worked in psychiatry, I saw floridly psychotic patients, and I worked in forensics where there are patients that could not be around female people. I have seem the darkest places of humanity. Trying to understand, bear witness to, somehow try to remedy that—this is my work.
I do this work because I believe and have hope that people can rehabilitate. What if you could see extremism as a compulsion, like addiction? What if it was important to try to understand the process of distortion formation? Healing is messy where I come from, which is nursing. I'm here for it and I understand that not everyone is. My anger about this stuff connects me to my humanity. I will absolutely not participate in the bypass grift that coaching seems to love. I will absolutely not indulge that pressure to make my anger palatable for others. The world is seriously fcukd we are supposed to feel angry about and I won't be apologising for my anger.
This is my path. I deeply believe in understanding to heal. And telling a woman to not be so angry is the oldest trope in the book and I am honestly not here for it. Nice women don't make history, disobedient ones do.
Coming this week — British Fascists | The British League Palestine Branch + the Arab bombing of the Ben Yehuda Street (Jewish) business district in Jerusalem | Gertrude Bell
Coming soon - The Balfour Declaration | the fateful appointment of the Grand Mufti in 1921 | Muslim Brotherhood | Anti-Jewish Pogroms + anti-semitism in Europe | Jews in the Ottoman world
---
This content belongs to humanity, going forward we cannot ethically paywall this stuff. We are reader supported, so if you can, please donate to our research and work. If you cannot donate then please share this publication widely to spread awareness.
---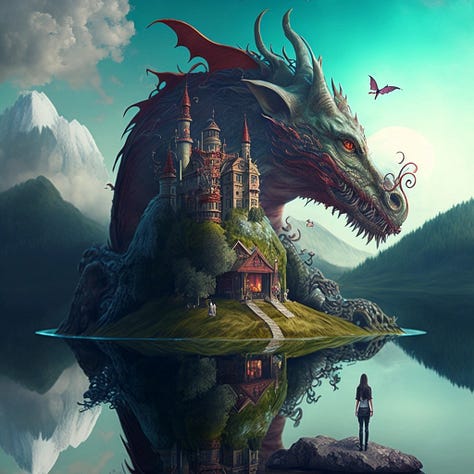 I'll recap the week, in case you blinked and missed anything. Please do read, like, and share the sh1t out of this stuff if it resonates with you. We are diving deep into the research and making some important linkages. Your support of this work, a labour of love, we most appreciate.
On Monday I wrote about a Max von Oppenheim's contribution to modern day jihad.
Firebrand preaching in the mosque encouraged jihad against the infidels. The Sultan's declaration came in the form of a detailed pamphlet, based on von Oppenheim's documents, written in a fanatical and hateful tone: The killing of infidels who rule over Islam has become a sacred duty, whether you do it secretly or openly, as the Koran has decreed: 'Take them and kill them whenever you find them. Behold we have delivered them unto your hands and given you supreme power over them.'
With Tuesday's post, I wrote about Lawrence of Arabia.
T.E. wrote a book, The Seven Pillars of Wisdom, on which Lean based the his movie. When I look at some of the clips made by Lowell Thomas I get silent film Valentino's The Sheikh vibes. The masses need stories, and they don't need facts. The British placed T.E. in an impossible situation, and he embraced it, in his innately masochistic manner. It's most certain he knew about the Sykes-Picot agreement when he began working with Faisal in the Arab Revolt. He remained troubled for the rest of his life at his role in history. In a 1960s BBC an Arab described him as fearless, a wolf. Whatever we think of him, we can agree he made an indelible impact on the Middle East. And his men, those who fought alongside him, absolutely adored him.
In Wednesday's post, I wrote a piece comparing Max and Lawrence of Arabia vis a vis their contributions to the present day Middle East.
How do we know the difference between a terrorist and a freedom fighter? Are some war crimes acceptable if they achieve the desired aim for the right side of history? If the Ottomans and the Germans had won would T.E. have gone down as a terrorist rather than a hero? Ultimately both men failed and yet we remember them each for achieved greatness. What do we remember each man for, and how does that compare to the totality of their respective lives, and how does that measure up to their real world legacy? What does it say about societal values, the narratives we choose to cling to, about these men? Can we really definitively simplify a complex enigmatic creature such as hoomankind to some Hollywood trope?
On Thursday I wrote about the lesson the heart cycle has to teach us about balance.
Life requires balance to sustain itself. Nature gravitates toward balance—homeostasis. Everything in nature cycles—this is the blueprint of God. We forget, in the dimly lit chamber of our humanness, that the seen world exists as but a reflection of the unseen. The heart muscle must contract for life to continue.
On Friday, I wrote about the new "Islamophobia" representative and why I think she's not the right choice and why I disagree with the word "Islamophobia" and what I would like to see happen to address hatred, both within and toward the Muslim community.
I personally question the appropriateness of appointing Amira to this position, given her association with the NCCM, formerly known as CAIR.CAN, the Canadian branch of CAIR, an organisation shown to have ties to Hamas, and designated as a terrorist organisation by the UAE. An affidavit dispels the veracity of any claims of CAIR.CAN being fully independent + distinct from CAIR. When it changed it's name from CAIR.CAN, the NCCM acknowledged we remain the same organization. Furthermore, I genuinely question Amira's ability to maintain objectivity in this role, given her views on Canada + also her association with a known radical leftist group that has questionable ethics and a reputation for menacing its designated targets — in 2018 Amira, together with Evan Balgord + Bernie, received a $25K grant from the now disgraced SPLC to form the Canadian Anti Hate Network.
On Saturday, I dropped the third Adventures of Bad Hijabi Comic weekly serial. No Fear.
Radicals and extremists will try to block reforms. Reformists will not stop trying to bring reform. I have spoken out and I will not be quiet. I stand for Bill 21 and I stand against the concept of Islamophobia as Amira Elghawaby seems to wish to apply it in her position. I loathe and reject extremism, forced hijab is an extremist behaviour. Islamism has no place in any free society. Islam can exist without Islamism and without terror and hyper masculine d1ckbaggery. Men are the problem, men and their assholery—twisted and distorted Islamist societies like Afghanistan or PK are what we get when we do not respect or value or centre female people in society. Getting rid of the Mullah attitude would go a long way to providing peace for God Conscious Muslims.
---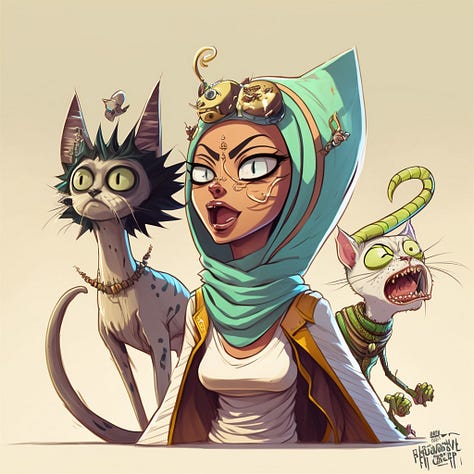 How has the beginning of 2023 turned out? What will you do with this whole new year? How will you build self-compassion into your life? What will you fight FOR? What values will you champion? How will you fight for freedom and joy for humanity? Where will you grow love? What will you give the world this year? What will you give yourself? What if these last two questions are the same question?
My compassion is fierce and not fluffy. In fact I don't think it's compassion if it isn't fierce.
Adventures of Bad Hijabi is a reader-supported publication. To receive new posts and support my work, consider becoming a free or paid subscriber.