Discover more from Adventures of Bad Hijabi
Oh hai. I'm disimpacting my brain.
Tiny Revolutions
Notes on Returning to Myself
"Be like a lotus. Let the beauty of your heart speak. Be grateful to the mud, water, air and the light."
― Amit Ray
A friend of ours had a grand mal seizure on Boxing Day and today had a malignant tumour the size of a tennis ball removed from her brain in a surgery that exceeded 5 hours in length. The tumour was larger than they initially imagined. Pathology results will take a week and the surgeon is not the oncologist. In less than 10 days a life went from invisible suburban Christmas bliss to oncological, neurosurgical purgatory. Without a warning. I imagine this mass having had a presence in our friend's brain for some time—months, maybe years—and then one moment of growth setting a chain of events in motion. One tiny cell, invisible to the naked eye, brought a family to it's knees. One irrevocable moment changed the course of life forever.
Think about that, pause and reflect on the profoundness of that last sentence. One irrevocable moment changed the course of life forever. How do we know when that moment will happen? How do we know it is not this moment? What if it doesn't matter? What if we just lived our lives like each moment was the cusp of a revolution? What if we embodied ourselves, fully owned our authentic truth—each moment, with each act we execute, with each movement we make, with each word we speak or write? What if each moment could be this revolution of compassion?
I want this kind of revolution. I have decided to live fully in each moment. I laugh, I laugh a lot. Even through my tears, I laugh. I allow myself to rage, to keen and wail and scream. I also allow myself to regulate, and move on. I get silly, make sure never to take myself too seriously, I live in the moment that presents itself to me and I embrace what is and love it, and if I cannot then love me through those terrible moments. Laughter and imagination, curiosity and joyful resistance, gratitude and patience—these are my tools for the revolution, which will not be televised.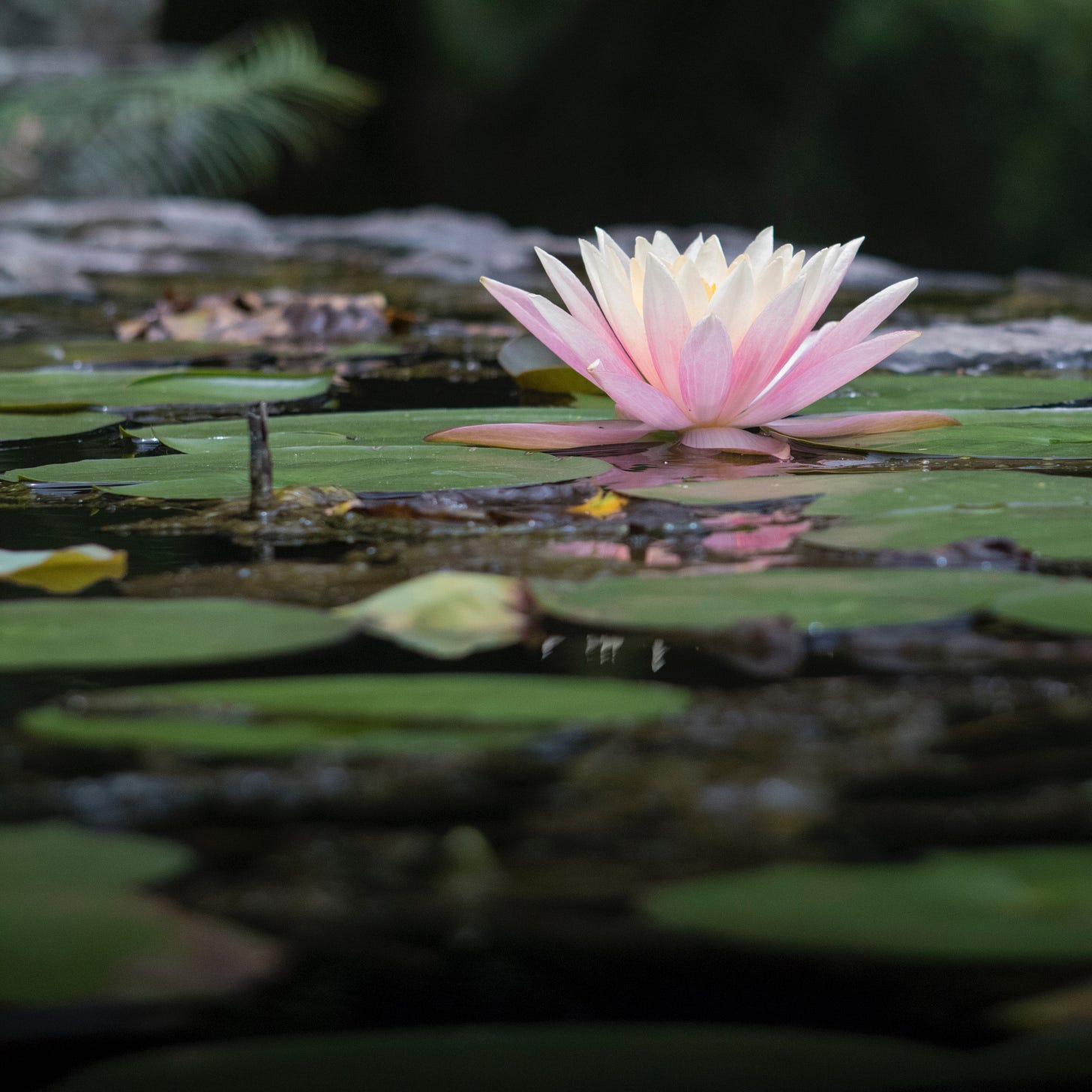 Photo by Arron Choi on Unsplash
The revolution will not be televised. Get out there and be your own revolution—live, laugh, love. Even if you have very little, you can still do these three revolutionary acts of humanity. When you have nothing, laughter is everything. When hatred surrounds you, love lights the way. When death lingers and hovers, life shines like Kohinoor. The more I do these three small revolutionary acts, the lighter I feel, and those times when I do feel heavy and awful with pain, I still feel the lightness of being, and I find that I have the resilience to endure and the fire to burn brightly in the deluge of sorrow. Sorrow sinks me for a time, like the lotus flower closes and sinks beneath the water's surface at night. I rise again though, like the lotus flower also rises above the surface and opens at dawn.
A lotus flower is one of the most revolutionary life forms. Silently, noiselessly, amidst the mud it remains itself. Remain yourself in the muck of the world. That is the most important revolution of all.