Discover more from Adventures of Bad Hijabi
Oh hai. I'm disimpacting my brain.
I am on a hit list with Fred Sargeant + JK Rowling + Elon Musk and 40K other cool people! As a kid I never would have dreamed I would be with the cool people. I mock and jest a serious thing because that gives it far less power over me. Imagine if the extremist who created this list had devoted the time and energy to the cause of human suffering, imagine applying this level of patient + directed + expertise to a purposeful endeavour. Imagine spending this kind of time on destruction. A devotion marked by purposeless and meaninglessness and desperation. Terror always comes from desperation. Yes, making lists of people with whom we disagree and giving them a subhuman label and publicising the list is terrorism. It sends a message that we should fear or stay silent.
I most certainly will not fear. Nor will I go silent. I will not go quietly into that dark night. Voldemort can spin wheels because I ain't gonna play the assigned part of fear or shame or any other means of matching energy.
I don't match energy, I set it.
And I ain't no agent either. Nope. Not a Gender Critical Agent. That's a British Thing, I Am Canadian. We don't have dashing M16 agents who trot around secretly and fix sh1t and whilst they fcuk any woman they can. We have beer commercials, self-deprecating humour, and a really cool French Circus. So, I decided I belong to La Cirque du Coeur. We live in material reality and we stand up for truth and we love tomato soup and we always win. Hearts always win. We beat again and again and again. We never tire. We live to be the life force of humanity.
The human right here is puberty. The human right is the opportunity to achieve physical maturation, including sexual maturation. That is every child's right. And you can put me on any list you want, I will never stop saying this.
Bad Hijabi has been on adventures! Here's the serious story of my adventures this past week — I been busy doing the things.
---

---
I have spent the past year finding my footing, discovering my professional re-purpose. My mother's death closed a hellish liminal loop I occupied for about 10 years and forced me back into the land of the living. Who would guess that mother's death would be a re-birth? Well, it happened - my mother died and I shed my exoskeleton and dissolved into a soupy decay and then reconstituted myself and my eclosion has felt indescribable. Beginning in late December I coached a client who is becoming a collaborative partner in a new endeavour.
The coolest thing about coaching people, also the thing I liked about nursing? It's watching people rise up when they finally realise they can do the thing, whatever it is they feel stymied or put down by in the moment. I just provide the container for travel, as a coach. Provide a safe space to travel and ask questions to help you get to your destination. Not hijacking the traveller. Helping to get to her desired destination.
Imagine self help is like taking a trip into yourself. Then imagine psychology + psychiatry + therapy as guided tours with very narrow confines and everything micromanaged. You get a label and a seat number and you follow what they tell you. It's their trip you are taking. Coaching is like the DIY traveller, who does her own research and carefully contemplates and plans her itinerary with the help of travel experts and own research and she manages her own trip and she takes her trip the way she wants to do. Different travelers have different needs.
So, travelers with a burning desire to reach their destination will find the travel agent and the information they need to arrange their trip. I am so not into manipulating people to urgency to pay me money for stuff. The BS and the ridiculous grift that dominates the coaching world turns me off. In the end, what do I want to do has a very specific answer. My mother's life helped me figure out that answer.
Seeing the progressive social justice movement attack parents and castigate them as oppressor and position their children as oppressed victims in need of rescue creates trauma in parents and this trauma took me back to my early childhood. I watched my mother suffer immensely in the wake of the alienation of her two young daughters from her - Diane and Nancy were 9 and 5 when their father tried to kill our mother and Walter, our at the time 16 year old brother, had to intervene and save mum's life and get her to safety. This was 1966 and women didn't get custody. Just after my birth in 1968, their dad took my sisters out of the country and they remained in the United States for about 5 years.
Mum and Diane and Nancy did not get reunited until 1979, when Diane was 21, Nancy 18, and I was 10. As far as I know the encounter happened by chance. We went to McDonald's and Nancy was working there. We went to the counter to order food and she was at the cash register with nowhere to go and the mother she hadn't seen in 13 years in front of her on the other side of the counter. I was 10 and I will never forget that day. Alienation in the extreme like this situation creates a rupture and it took many years to repair that rupture. A lot of healing and shadow work had to happen. People whom mum outlived by 40 years had a stranglehold over our lives. Abusers live forever in a way. The healing work we had to do happened because abusers decided to abuse. Alienation was part of the abuse. Women participate in abuse too, by the way. It takes a village to keep young children apart from their mother. People knew and did nothing. Those people could never face my mother. Those people had to make up stories about my mother. Gaslighters. That's how humans work unfortunately. All of this dysfunctional connecting creates trauma that no one sees and when they do they run away from it.
"Suppressed energy doesn't go away, and even dark or disowned energy cannot be destroyed. It needs to move, to become, to transmute; it must find an expression. In this way, unconscious material rises again and again to the surface, seeking to be met, detoxed, and clarified. Until trauma has been acknowledged, felt, and released, it will be experienced from without in the form of repetition compulsion and projection and from within as tension and contraction, reduction of life flow, illness or disease."
― Thomas Hübl, Healing Collective Trauma
I see parents suffering the way my mother suffered. I see a society slowly chipping away at the integrity of the fabric of human society. I see predators with social capital creating a false social movement that feeds alienation to children on an intellectual drip feed. Drip. Let's read this story about a red crayon with a blue label. Do you relate to that red crayon? Drip. Maybe you are trans. Drip. We won't tell your parents. Drip. I can be your family now. Drip. You no longer have a son/daughter you have a [insert opposite sex here]. Drip. I see your skepticism, would you rather have a dead kid, you nazi bigot?
This is how society now treats parents — like hostile guests in the lives of their children, like aliens, who don't know better than anyone else what their child needs and wants. I remember myself the feeling of complete inadequacy crackpot pediatrics specialists and their social workers sycophants emitted to parents of profoundly disabled parents, of which I was one. Complete and utter tools, these people populating government agencies supposedly existing to help parents help their kids. This is like a firefighter bringing grease to a house fire and saying he will put the fire out with grease. Completely destructive. Also horsesh1t.
Why don't we want families to be together? Why do we want to separate parents from their children? How could this possibly affirm anyone but pedophiles and anyone who hates female people and mothers? Having lived the life I have, I still do not have an answer and I think the only answer is to stop trying to beat parents with the you're doing it wrong stick (which is really all the collective unhealed trauma from childhood projected onto children and their parents by the way) and instead to support them to strengthen the connection with themselves so they can serve their relationships with each other and their child better. Parenting is primarily executed through the lens of one's own relationship with oneself.
Please click the button to learn more about the new nonprofit and donate to helping parents live with and triumph over the trauma of alienation from their child.
So, I decided to start a nonprofit to support parents in the way I think they need to be supported. The loss of a child to the cult of gender affirmation does not register with mainstream society as a loss for parents. We do not see the parent who has lost their child to some disturbed body modification cult. We do not see the parent who has already struggled with a psychologically and emotionally disturbed child who was vulnerable to begin with and found the wrong crowd and fell prey. We do not see the desperate parent, watching a pack of predators feeding on their child as though carrion.
Yes that's a disturbing image and yes I want you to feel uncomfortable about this stuff. Yes sir Bubba Luis I do. Vulnerable isolated hurting young people are easy prey for cults. We are forcing parents to hand their kids over to this cult and calling it gay rights. We somehow think destroying the most vital primal connection in humanity will affirm a child and create a just society. The state has become the agent of abuse now, both in Canada and the United States, where the standard seems to have moved toward apprehending children when parents express reservations about the child's supposed new found trans identity which the public school teacher helped the child create, which, in material reality medical terms spells sterilisation and permanent loss of sexual function and a lifelong dependence on powerful hormones in an experimental off-label use that has serious long term consequences.
We somehow think social justice can come at the expense of the fabric of society itself, at the expense of the basic unit of society — the family unit.
WHY DO WE THINK THIS?
Elle me manque. That's how you say I miss her in my mother's first language. Directly translated it means she is missing from me and it describes perfectly the absence an alienated parent carries in secret and can never put down. I crafted Missing From Me out of the triumph of my own mother's life and from the embers of my own experience. Alienation can happen in different forms, not just divorce and separation, not just between parents. Sometimes your child simply cannot love you the way you need. Your role as a parent requires you to accept what your child cannot give you, you are the parent, you meet your own needs, your kids do not meet your needs for you.
That's harsh and cruel. I'm sorry. You have a hole in your heart and nothing to fill or fix it now. You have to work to fill that hole with a connection to yourself. No one can do that for you. We have been there. We certainly can help you reconnect with yourself. Know you aren't alone even though you feel it.
On Friday, April 21st I filed the incorporation papers with the B.C. Nonprofit Registry for Missing From Me Parent Support and Advocacy Society. Missing From Me will provide outreach support for parent victims of system parental alienation.
Missing From Me objectives —
We will focus on providing direct one-to-one and group coaching outreach to parents struggling with the grief and trauma of their child falling into the body modification cult of gender affirmation.

We will conduct research on the ways social media + popular culture + social infrastructures such as education + child care + even the legal system have become vehicles for progressive illiberal authoritarianism to promote parental alienation as a cultural value or commodity

We will promote the sanctity of the parent-child connection.

We will highlight the vital importance of safeguarding the integrity of this bond for human society through research and memoir sharing.
Parents I see you suffering. You are not alone. Help is coming.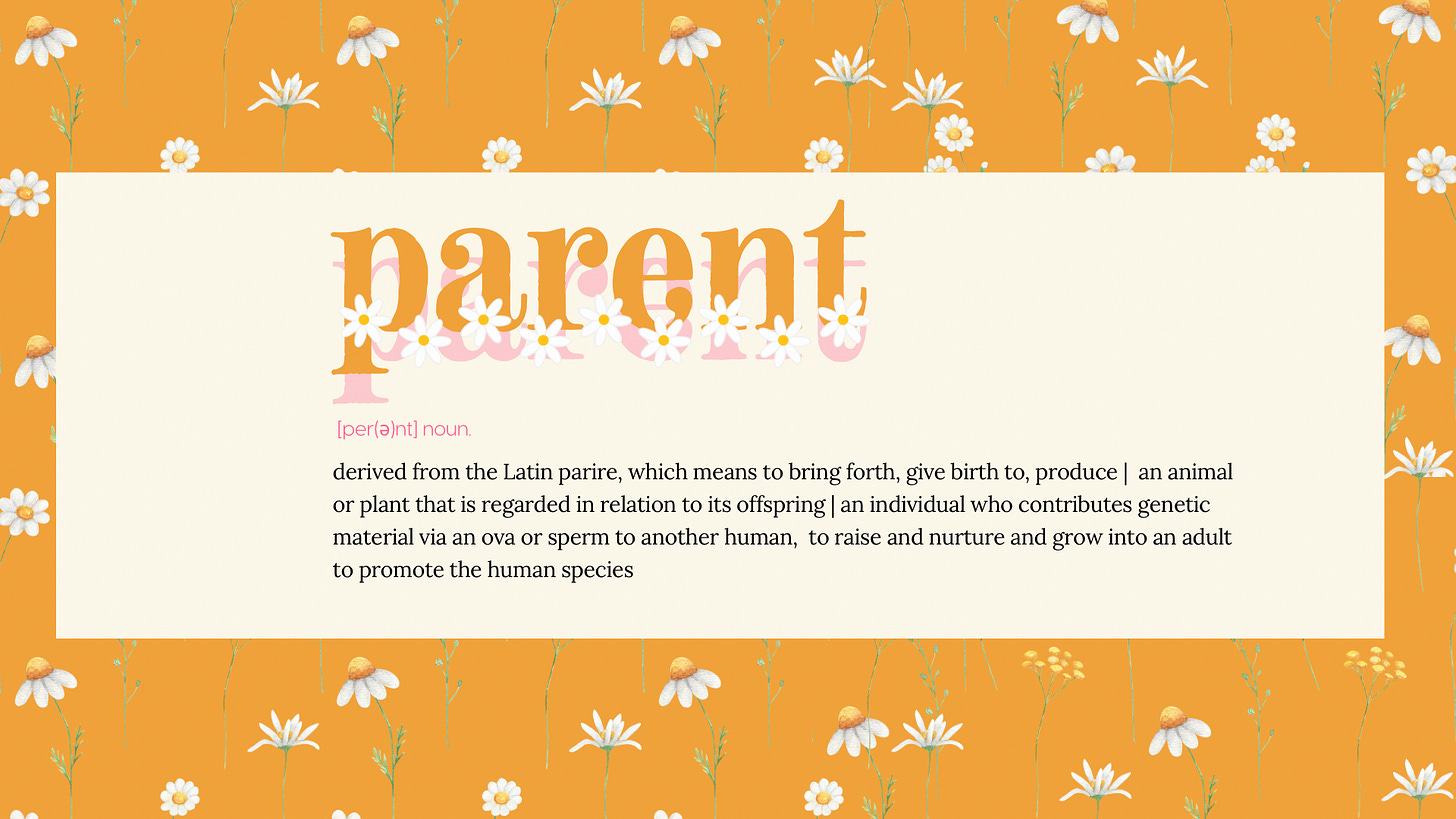 Please help me support parents through the trauma of the rupture the Cult of Gender Affirmation has foisted onto families. When the Pied Piper led the children of Hamelin away the Village suffered for many years afterward. A century to the day the children went missing an entry appeared in the town log: It has been a 100 years since our children when missing. Children taken from their parents live forever as an absence in the hearts of their parents and these parents are uncomfortable to be around because you can feel the absence all around them.
Time or Money is how you can contribute. Time to contribute to network, organise, research, develop and build an organisation. Money to fund training for outreach workers that will support parents individually and in a group setting, and then to fund an outreach unit itself. You can email us at info [at] ellememanque [dot] com. You can sign up for the substack [here].
Alienation from one's own child is an isolating and terrifying hell to live inside. It feels lonely. Rage becomes you. A boundary violation creates a felt sense of rage. To have split your heart wide open and loved a child like a mother does, only to have the universe snatch it from you in some manner—well why wouldn't she be a force of inconsolable rage that wants to burn the world down?
Do you know the power of parental love?
I promise my next post won't be such a maudlin drag. I promise there will be the sweary sarcastic voice you love in my next post, which will be all about my misadventures + frustrations of setting this nonprofit up, including the banking adventure. I have zero patience or tolerance of silly bureaucratic horsesh1t so this was a special kind of fun. 😏. I promise to entertain you.
Adventures of Bad Hijabi is a reader-supported publication. To receive new posts and support my work, consider becoming a free or paid subscriber.