Discover more from Adventures of Bad Hijabi
Oh hai. I'm disimpacting my brain.
Egypt :: Haven for Nazis
the past leads to the present — gee, why do we have a terror problem?
I'm bringing forward this list of Nazi War Criminals who sought + received refuge in Egypt and went on to formulate policy and propaganda in the Middle East, including the Palestinian Liberation work. Letting Nazis roam free was a fcuking stupid and socially costly thing to do, fcuk the Allied Powers forever for making that decision.
Also, can I just say I am fcuking sick and tired of Arab nationalism being shoved down my throat like it's my religious obligation simply because the primary texts of my faith are in Arabic. Dude, nah, okay? Stop hijacking God for your d1cktopian imperial fantasies, okay? Seriously, fcuk that.
Scroll down for the list of Nazis who ran away to Egypt. Note that real men own their sh1t and stay and face the consequences of their actions and violent d1ckless meat sacks run and dodge their consequences because they are weak. We can see just what these hateful extremists are and I have to believe justice waited for them in the afterlife.
You can read the entire article this list came from, which I wrote a month ago, here.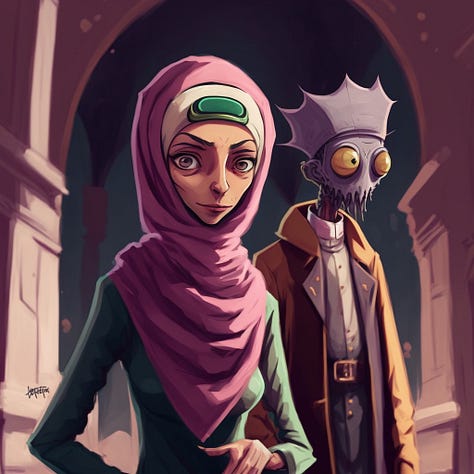 Also this list is aside from Hajj Amin al-Husayni, who managed to dodge all legal responsibility for the mass murders he commited and the Nazi war crimes he participated in—sadly many in the pro-Palestinian movement excuse + minimise the influence + damage the Grand Mufti had + wielded. Some even go so far as to glorify him for being a leader for his people. I have to disagree—I see the Grand Mufti as one of the most notorious figures in modern Muslim history, having wrought so much damage to the Muslim mind, to the state of the religious structure, to relations with other faith cultures and communities, especially the Jews.
Amin al-Husayni instigated riots and progroms against the Jews, and he over-inflated the importance of al-aqsa mosque and promoted lies about it being in danger from Jews/Zionists blah blah deliberately to harm the Jewish community and try to block them from their most holy site. The violent conflict over the site of the Temple Mount began with al-Husayni after the signing of the Balfour Declaration—suddenly a mosque that the Ottoman Empire neglected for hundreds of years became important when the Jews had been promised their homeland of Eretz Yisrael.
Can't let the Jews have an important thing now, can we? #GrowUp
The Allies are indeed responsible for their leniency with terrorists and war criminals. Western powers created this current situation we are in by giving d1ckbags a pass. This is the result. Your present day war on terror is a fcuking joke, when one considers the vast history that created it, muppets. Smoke em out was a racist Murikkkan-style cowboy act masquerading as statesmanship. Also, way too little, way too late.
The present is a consequence of the past. How many Jews went to their deaths in the Nazi gas chambers, who could have escaped but for Arab nationalism demanding a ban on Jewish immigration into Palestine? Not to mention the lengthy history of terrorism and related human rights atrocities directly traceable to the Grand Mufti's fanaticism.
Oh yeah, and Yasser Arafat, real name Mohammed Abdel Rahman Abdel Raouf Arafat al-Qudwa al-Husseini is indeed SECOND COUSIN to our esteemed Palestinian Hero, Haj Amin al-Husayni. Husayni Husseini — same name. Interesting how Arafat changed his name so he wouldn't have to share a name with his Nazi collaborator mass murdering uncle, huh? Yeah. Interesting.
Oh yes, the Grand Mufti cared so much for his people. LOL.
The Jews are God's chosen people and they belong to Eretz Yisrael.
---
This is substack is a labour of love, a tribute to my mother who died in May/2022 just 2 weeks before turning 91 and who devoted herself to learning everything she could about the Holocaust and teaching me what she learned. This substack is a labour of love to humanity, whose spirit extremism and hatred corrupts + devours. This substack is a form of worship—it is my way of taking back God from extremists who have kidnapped + enslaved Him for their own unholy ends. The importance of the work means I cannot ethically pay-wall the content—it belongs to all of humanity.
Please donate if you can, and spread the word if you cannot. We would like to be able to continue doing this work, finances are a bit tight, we are entirely reader supported at this time. We are a simple interfaith couple doing this work to shed light on truth, to challenge anti-semitism, to bring moral courage and truth seeking and thinking for self back into vogue. We appreciate you reading our stuff + sharing it. All donations welcome.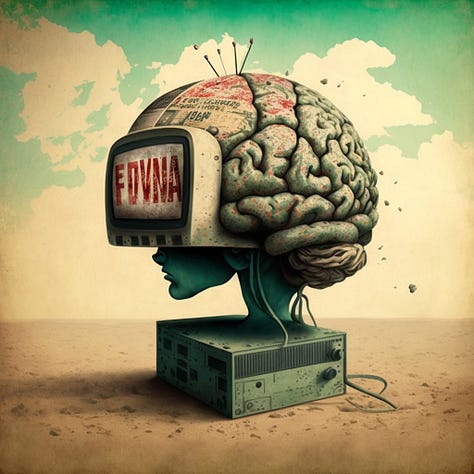 ---
Albert Heim, SS-Haptsturmfuhrer, Butcher-doctor of the extermination camp of Mauthausen who committed criminal experiments on inmates and was known as Dr. Death, lived a quiet live in Cairo as Tarek Hussein Farid, working as a doctor for Egypt's police.

Alois Brunner, chief aide to Eichmann who the planned the Holocaust's final solution, ended up in Damascus, where he worked for the Syrian police intelligence and torture instruction for years.

Franz Abromeitz, another Eichmann aide believed to have gone to Egypt.

Hans Appler, who worked for Goebbels Minister of Information, became Salah Chaffer and worked in Egypt's Propaganda Ministry.

Nasser took in a number of Nazis in order to train his military + police forces and to produce anti-Israeli propaganda, according to an Israeli undercover spy.

Johann von Leers, Nazi Propagandist, worked in Egypt's Information Minister as Omar Amin.

Franz Stangl, SS commander at Treblinka, lived in Syria for a time before settling in Brazil.

Rademacher, Nazi Minister for Easter Europe responsible for the murder of thousands of Jews, lived openly as himself in Syria.

Dr. Hans Eisele, SS doctor of Buchenwald Concentration Camp, fled to Cairo and Egypt refused to extradite him for war crimes trials.

Leopold Gleim, former SS-Standartenfuehrer—a Gestapo officer who made Poland's "most wanted" list, is charged with committing multiple murders during World War II. He was spirited to Egypt in 1945 by the "Spider," a group organized to help Nazi brass escape Allied justice. Gleim worked in Egypt's Secret Police as Col Ali al Nacher.

Several other of Gleim's Nazi colleagues traded their Nazism for Islam and changed their names and moved to Egypt. El Hadj, a quiet Egyptian intellectual who recently translated Hitler's Mein Kampf into Arabic, was once a high-ranking Nazi named Luis Heiden. Three top members of Egypt's information ministry didn't have to read the translation. They studied Mein Kampf under Josef Goebbels.

One of Goebbels' acolytes was Franz Bartel, the right-hand man of Dr. Rudolf Mildner, former Gestapo chief at Kattowitz. Bartel got himself a position in the Jewish Section of Egypt's Propaganda Ministry.

Mildner also escaped to Egypt via Argentina and headed an organization called Deutscher Rat (German Council).

Erwin Fleiss, ex-Gestapo officer wanted by West Germany and Austria became Achmet Sadat, senior adviser of Port Said's police department.

Dr. Naim Fahoum, doctor at the Samara internment camp near Alexandria, is no novice was wanted for sterilization experiments in Nazi concentration camps.

Baumann, a former SS-Standartenfuhrer who took part in the liquidation of the Ghetto in Warsaw worked first for the Egyptian War Ministry, then became an instructor of the Palestine Liberation Organization.

Hans Becher was in the Jewish Section of the Gestapo in Vienna. Since 1950 he has lived in Alexandria and he worked for the Egyptian police.

Bernhard Bender, former SS-Sturmbannfuhrer member of the Gestapo in Warsaw, became an adviser of the political section of the police in Cairo by the name of Ben Salem. Bender helped Dr. Hans Eisele to open his practice in Egypt.

Werner Birgel, Former SS-Officer escaped to Egypt, became El Gamin and worked in the Egyptian Propaganda Ministry.

Wilhelm Bockler, SA-Untersturmfuhrer who participated in the liquidation of the Warsaw Ghetto escaped to Egypt in 1949 and worked in the Israel Department of the Egyptian Information Service.

S-Sturmbannfuhrer Bollmann escaped to Cairo in 1949, where he worked as an adviser of Egypt's Propaganda Ministry.

Wilhelm Borner, former SS-Untersturmfuhrer became a Muslim named Ben Kashir and worked in the Egyptian Ministry of the Interior and was transferred to the Palestinian Liberation Army.

Franz Buensche learned his job with Goebbels and Streicher, he escaped to Alexandria 1949, where he authored anti-Israeli propaganda booklets.

Eric Bunzel, former SS-Obstermfuhrer, escaped to Egypt and worked in the Israel section of Egypt's Propaganda Ministry.

Karl Luder, former Hitler-Youth leader who participated in crimes against the Jews in Poland, escaped to Egypt and worked the War Ministry.

Let's not forget Anwar Sadat himself, the great Nobel Peace Laureate, was arrested and imprisoned by the British for being an agent of the Axis Powers and he also was involved in the plot to assassinate the British-friendly Egyptian Finance Minister, Amin Osman Pasha.

This is not an exhaustive list—it goes on … there are more details and names in several pieces written about it, such as [here].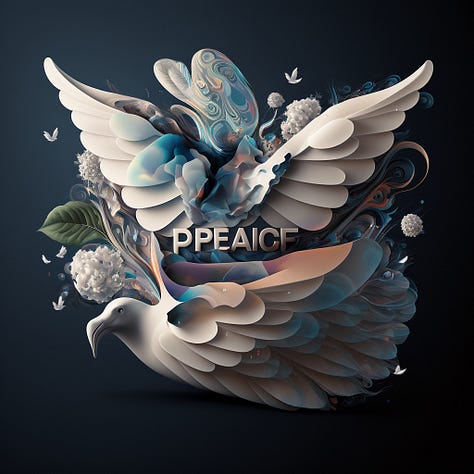 Adventures of Bad Hijabi is a reader-supported publication. To receive new posts and support my work, consider becoming a free or paid subscriber.